Probably you have come to this blog from Google, Social Media, Email or just from the blog link I've shared with you on whatsapp, right? Which means you have come from any of this Digital Channel. What if I tell you this is Digital Marketing? Sounds weird? But yeah it's true! Let's start learning Digital Marketing from zero… 
What is Digital Marketing?
Digital Marketing is the practice of showing your products and services to your audience through digital channels. Digital Marketing can be done via Social Media, Email, SEO, Paid Ads etc. Marketing campaign that involves usage of any of this digital channel is called Digital Marketing or Online Marketing.
Digital Marketing VS Traditional Marketing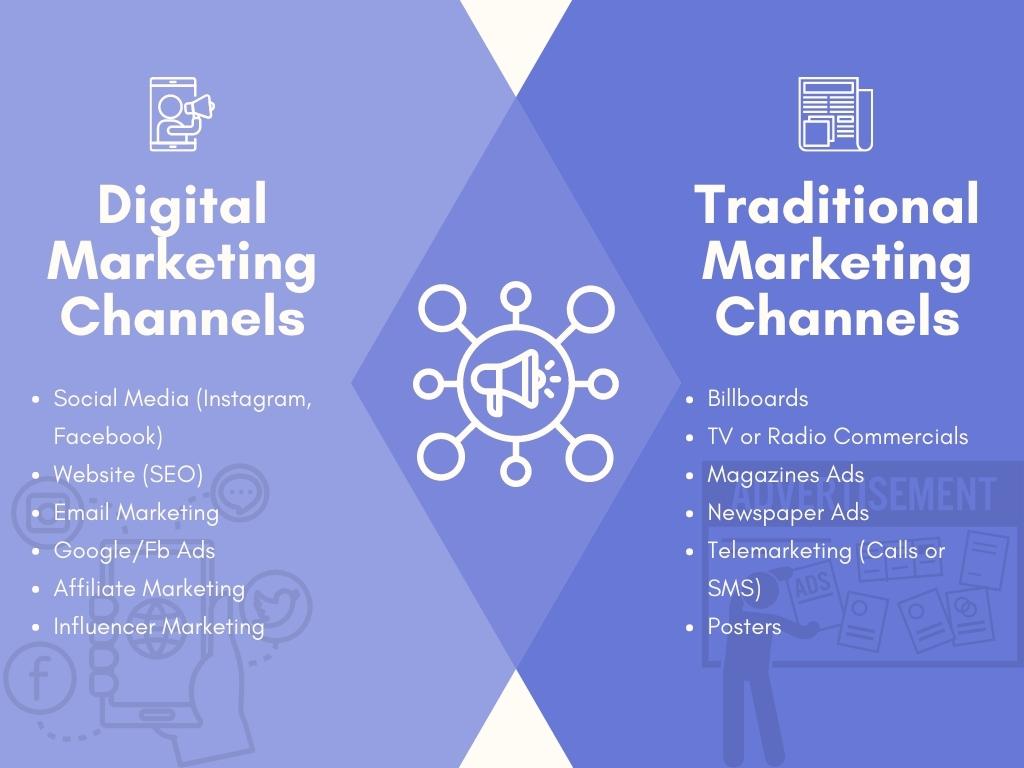 You have probably read a newspaper and seen various brands and businesses advertising posters in it. This is called Traditional Marketing or Offline Marketing because it involves traditional channels as media. Traditional Marketing channels involve Newspaper Ads, Magazines Ads, T.V. Commercials, Radio Commercials, Billboards, Promotional Calls and SMS etc.
 As i earlier said Digital Marketing can be done through digital channels such as, Social Media, Email, Website, Paid Ads and many more…
Now one question coming to your mind is what you need to do: Digital Marketing or Offline (Traditional) Marketing? It all depends upon what kind of products or services you are offering at what level. There is nothing like you should only go with Digital Marketing or Offline Marketing. You need to check what works best for you and your business.
Why is Digital Marketing Important?
According to current data, there are more than 4.66 billion internet users in the world! Which makes it necessary for every business and marketers to start doing digital marketing for their businesses in order to reach their potential customers online.
Digital Marketing Benefits
1.
Digital Marketing is cost effective:
One of the best digital marketing benefits is it costs less than offline marketing. Instead of paying a big amount and showing billboard to thousands of people who are not interested in your products or services, it's better to show your products or services to only your specific targeted audience who are really interested in your products or services through Google or Fb ads which is quite cheaper than billboard rent.
In fact, you can even start your business's digital marketing with even zero money! Example: By listing your business on Google Business Profile (Free of cost) will help you reach more local customers online.
2.
Digital Marketing is Measurable
Digital Marketing gives you options to measure your marketing results, while in traditional marketing it's almost impossible to track your marketing results.
In Digital Marketing You can measure various metrics including impressions, clicks, shares, and many more…
Digital Marketing Metrics You Need To Know:
| | | |
| --- | --- | --- |
| | WHAT DOES THIS METRIC MEASURE | DIGITAL MARKETING CHANNEL |
| | Total number of your website /ad/post is viewed or displayed. | |
| | Number of time users clicked on your website/ad. | |
| | | |
| | X Amount you pay to publisher for every click. | |
| | Percentage of users converted by the total number of users. | Social Media, SEO, PPC, Email |
| | Number of page/post shares. | |
| | Percentage of users opened to your email by total number of users received the email. | |
3.
Digital Marketing Allows You To Reach Global and Target Ideal Customers
With the right Digital Marketing you can target and reach to your customers on an International level and grow your business.
Types of Digital Marketing Channels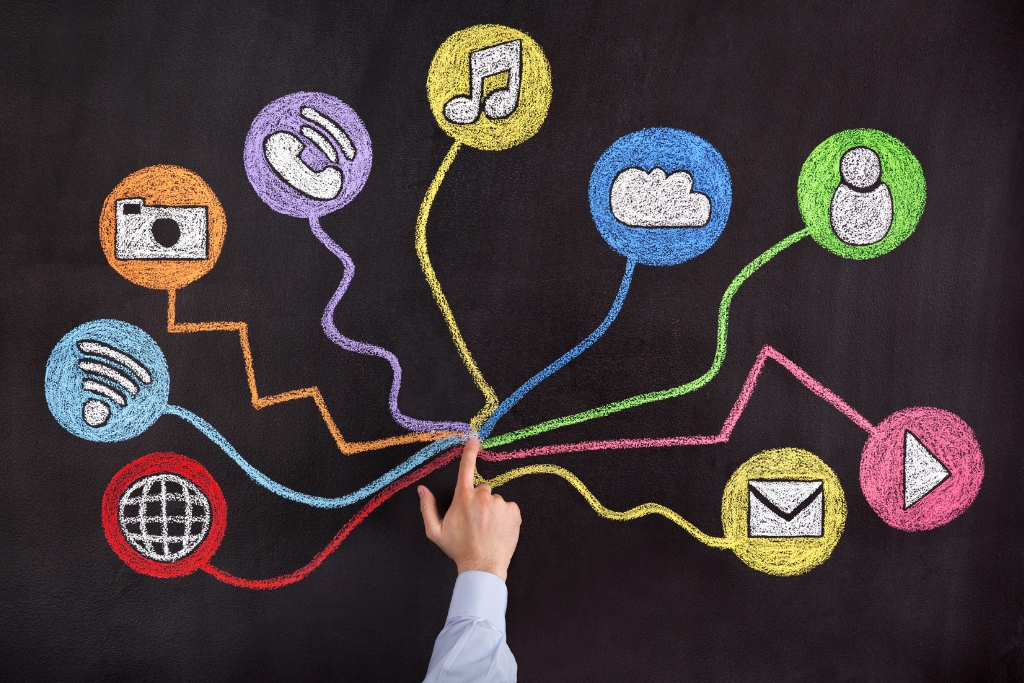 1. Social Media Marketing (SMM)
Social Media Marketing is the process of promoting your business on various social media channels including Facebook, Instagram, Pinterest, Twitter etc. Social Media can increase your brand awareness and gives you the option to engage with your buyers online.
2. Search Engine Optimization (SEO)
Search Engine Optimization (SEO) is the activity of improving your website quality in order to get more visibility in Search Engines (Google, Yahoo, Bing). SEO is a long term process, it can drive massive traffic to your website. SEO can be divided into three parts: On Page SEO, Off Page SEO and Technical SEO.
3. Content Marketing
Content Marketing involves creating content (Blog, Infographics, Ebooks etc.) and promoting content in order to get more brand awareness.
4. Paid Ads (PPC)
In Paid ads you pay the publisher for showing your ads to your targeted audience. Generally digital marketers use Google Ads or FB Ads for running paid ads campaigns.
There are several types of ads campaigns that you can use for different purposes. When you run a PPC ad campaign you get charged for every time a user clicks on your ad. Pay-Per-Click (PPC) ads allow you to be on Google's top position by paying x amount to Google.
5. Email Marketing
Emails are great ways to communicate with people, But with right email marketing you can generate more revenue. You can send your website blogs updates/newsletter or promotional/sales email which can make people visit your website or purchase your product/service.
Does digital marketing work for all businesses?
Yes, digital marketing works for any business whether it's B2B, B2C, Online Business or Offline Business, but what digital marketing strategy worked for abc business that may not work for xyz business. So, make sure you analysis your target audience, market and all other necessary things before you create a digital marketing strategy.
How Digital Marketing Works?
Digital marketing works on a number of steps including defining your business goals, using the right digital channels to market your product or service to your target audience to measuring your results and optimize your campaign.
Conclusion
Digital marketing is not an overnight game, it takes much effort & practice. You need to be consistent with your marketing strategy.
There are many digital channels which through you can promote your products/services to your audience. The more you dig in digital marketing, the more you'll be able to understand what works better for your company's growth.
You don't have to be scared to implement any digital marketing technique. You need to do A/B testing, stay up-to-date with digital marketing trends.
We at Osm Digital World – A digital marketing agency, help businesses to grow online with our digital marketing services! Contact us to learn more.
Are you using digital marketing channels in your marketing strategy? Let me know what's working best for you. Share me your feedback on this digital marketing blog in the comments.
Subscribe to our email newsletter to stay up-to-date with digital marketing trends and receiving digital marketing techniques and strategy.
Subscribe to Our Newsletter​
Subscribe to our newsletter below and never miss the latest digital marketing news and free tools updates.
Share this blog with your friends & family!